Puppies * Sledding * Huskies General * SD&G Sled Dog Assoc.
Trip to Vancouver Island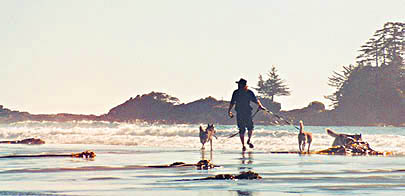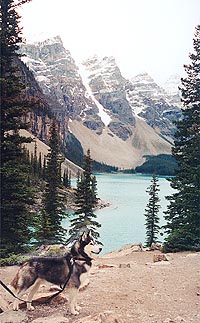 Brothers and best friends, our first lead dog partners in crime: Nakina and Thor. Our family and friends could not tell them apart for the longest time, but we don't have any trouble, well, at least not when they are facing us...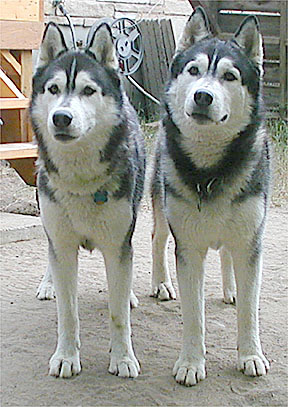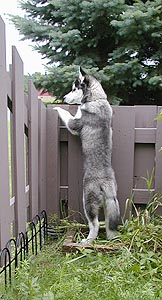 Puppy party: Sequoia, Ceba, Nahanni and Jack